How Long Does Heroin Stay In Your System?
How long does heroin stay in your system? Read on to discover the half-life of heroin and other relevant information.
What Is Heroin?
Heroin is an opioid extracted from the poppy plant that originates in Asia, Mexico, and Columbia. The substance enters the brain relatively quickly after ingestion and binds to opioid receptors in various parts of the body, also called its mechanism of action. These receptors are primarily located on cells responsible for pain and pleasure, resulting in physical side effects such as an increased heart rate, nausea, and breathing and sleeping problems.
How Is Heroin Processed in the Body?
Heroin itself is an inactive drug, and it isn't until it's introduced to the blood-brain barrier that it metabolizes into morphine. This is where the substance binds to receptors in the brain, creating the "high" effect that keeps many people addicted and reliant upon heroin. In 2020, a national survey found that 0.3% of people aged twelve years and older used heroin, and 0.2% had a heroin use disorder.1
Heroin also acts in place of neurotransmitters in the brain, leading the body to react differently to the substance and limiting its usual and natural endorphins. As a result, heroin can create intense withdrawal symptoms when individuals stop using it, which can also increase the relapse rate when patients attempt to detox and withdraw.
How Long Does Heroin Stay In Your System?
Figuring out how long heroin stays in your system depends on a few factors, including the length and frequency of use. Nonetheless, heroin drug tests will show varying results depending on what is being tested, as heroin lasts longer in different parts of the body. The most common ways that heroin is tested is through urine, blood, saliva, and hair.
How Long Does Heroin Stay In Urine?
Heroin urine testing is the most common way to check for the substance. Research shows that heroin usually stays present in urine anywhere from one to four days after the last use, although this can be longer (approximately one week) if the patient has used heroin for a long time.2
How Long Does Heroin Stay In Blood?
Blood tests are not as effective as urine tests and generally detect the substance only a few hours after the last dose.
How Long Does Heroin Stay In Saliva?
Saliva tests aren't as common as urine tests either, nor are they as effective, as they function in the same way blood tests do and require testing within a few hours.
How Long Does Heroin Stay In Hair?
Hair tests can detect drug usage for up to ninety days after the last dosage of the drug, making it the most effective detection method.
Factors That Affect the Duration of Heroin
There are multiple factors that affect heroin's half-life within the body. The most common factors include:
Age and genetics
Drug purity
Dosage and frequency of use
Metabolism rate
Liver and kidney health
Body fat
How Does Heroin Affect the Body?
Heroin is a highly addictive substance. Immediately after usage, the body gets a rush of euphoria, which is what partially makes the substance so addictive.
Heroin affects the body in many other ways, however, including multiple short- and long-term effects that can cause harm, even after the first dosage.
Short-Term Effects of Heroin
These effects may be experienced more in individuals who are new to heroin, and the intensity can vary from person to person. Some common short-term effects of heroin include:
Dry mouth
Heaviness in arms and legs
Itchiness
Brain fog
Nausea and vomiting
Reduced function of heart and lungs
Fatigue
Long-Term Effects of Heroin
The long-term effects can include the effects mentioned above but also start to showcase social, emotional, and financial hardships. These typically occur once the person has developed an addiction to the substance, instead of just a dependence, and can affect their daily life.
Long-term effects can include:
Legal ramifications
Physical and medical issues
Damage to relationships
Costs to society
Potential overdose
Permanent brain changes
Organ damage
Impact of Addiction
As a highly addictive drug, chronic heroin use, dependence, and addiction are common among those who use the substance. Unfortunately, prolonged and frequent use of this drug can lead to severe and permanent brain changes. For instance, one study found that individuals with chronic heroin dependence had widespread disruption, impairment, and decreased levels of white matter in the brain compared to those who did not use heroin.
Additionally, overdose is a severe consequence of heroin and can potentially lead to death. In 2020, over 13,000 people in the United States died from a heroin-related drug overdose.
How to Get Heroin Out of Your System
If you or a loved one is starting heroin detox and recovery, you may wonder how long does heroin stay in your body? The length of time that heroin stays in your system varies from person to person, but there are a few methods on how patients can safely detox from the substance.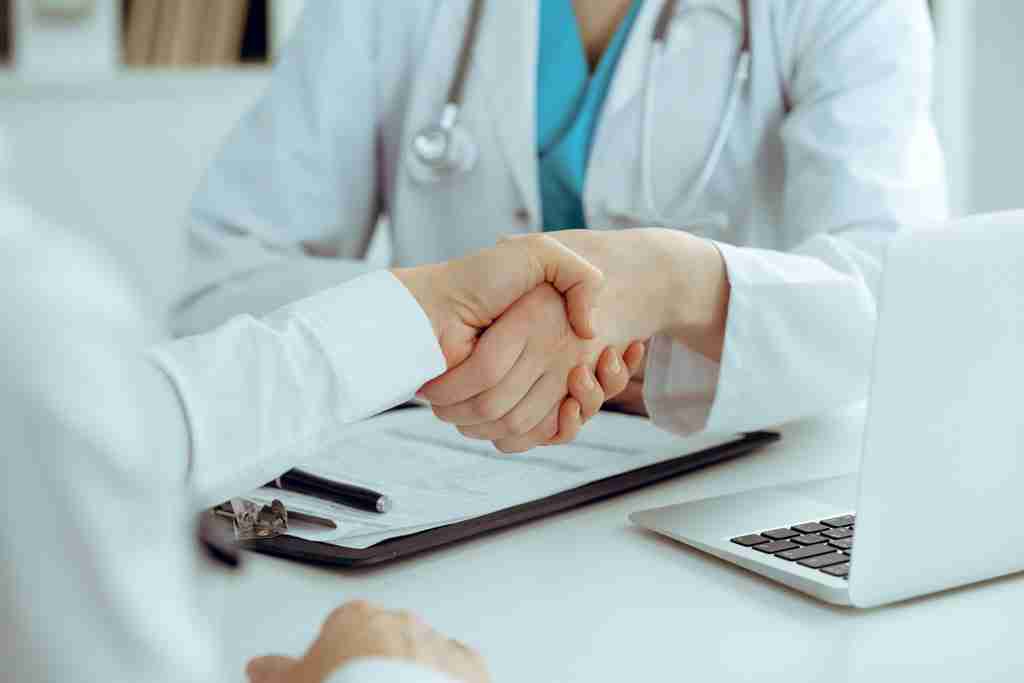 Detoxing Process for Heroin
If possible, it's important to undergo the detox process at a detox or medical facility, as the process can potentially be dangerous. Heroin can produce painful withdrawal symptoms and intense cravings, so detoxing in a treatment facility will allow medical professionals to monitor individuals, keep them safe and comfortable, and prevent relapse.

Generally, a medical professional will first conduct an evaluation of the patient. This will consist of a physical and mental assessment, along with seeing if there are co-occurring conditions that may be contributing to symptoms. Then, they will create a specific treatment plan that will help and address the patient's needs on a personal level.
Treatment plans can often be supplemented with medication or certain forms of therapy to help with cravings, side effects, and other issues relating to withdrawing from heroin.
Heroin Withdrawal Process
Withdrawal symptoms can vary from person to person, but many people report feeling symptoms of:
Cramping
Anxiety
Depression
Insomnia
Sweating
Nausea or vomiting
This is due to the body's dependence on the substance, but once a few weeks have passed, many of these symptoms should dissipate. Others, including anxiety and depression, may persist over a longer period of time, which is where medication and therapy can help mitigate side effects.
Get Help Today for Heroin Addiction at Alta Centers Drug Rehab
Alta Centers is here for those who have heroin addiction or dependence. Our recovery center offers inpatient detox care and employs various forms of therapy to help with the recovery process and teach valuable relapse prevention skills. We also have a supportive and knowledgeable staff available to help around the clock.

---
https://nida.nih.gov/publications/research-reports/
heroin/scope-heroin-use-in-united-states
https://journals.lww.com/drug-monitoring/Abstract/
2004/04000/Detection_ Times_of_Drugs_of_Abuse_in_
Blood,_Urine,.20.aspx
https://pubmed.ncbi.nlm.nih.gov/23895765/
https://www.cdc.gov/drugoverdose/deaths/
heroin/index.html
---