The inpatient treatment program we offer is designed to help patients recover from drug and alcohol addiction in a treatment facility that looks like home. Clients will find it easy to heal with our individualized treatment plans as they are taken through the different daily activities and checkups from our caring team of healthcare professionals.
You can reclaim your life. You can attain the quality of living you desire. And we believe that not even addiction can stop you. This is why we have created a treatment facility that offers both safety and comfort. Our residential facility is designed to remove distractions and help you focus on why you are here – your recovery.
In the heart of Los Angeles Hollywood Hills
Inpatient Drug Rehab in Los Angeles
The first thing we want you to quickly realize is that there is no one-size-fits-all process of recovery at Alta Centers. This is because every one of our patients is different, and they receive individualized treatment programs to fit their unique needs. However, we can still give you a glimpse of what you can expect.
Individual and Group Sessions
You will be assigned a therapist and a counselor who will spend significant time with you for individual sessions. In addition, you will be spending a good deal of time having discussions with a carefully selected group of individuals who are also on the journey to recovery. Moreover, our clients will have family therapy sessions during the residential period. There are also lots of fun activities that will be thrown into the mix.
Our Trauma-Informed Care Model
The Alta Centers care model is executed in a residential environment – so that from the get-go, the patient can start getting used to how the sober lifestyle will be when they are out of the facility. In addition, we also offer regularly updated fun activities such as gym visits twice a week after detox, hiking, outdoor beach meetings, visits to the movies, high quality meals, walks through the neighborhood, and other COVID-friendly activities.
Therapeutic Modalities used in Individual and group settings:
Relapse Prevention, Cognitive Behavior Therapy, Dialectical Behavior Therapy, Contingency Management Intervention, Family Therapy and Family Support, Motivational Enhancement Therapy, Educational Sessions, Recovery Oriented Skills, Breathwork & Meditation, Mindfulness-Based Relapse Prevention
Individualized Addiction and Dual Diagnosis Care
Wherever you are in your recovery journey, you can rest assured that our caring staff is ready to walk you through at any time of the day or night. We are also a leading Los Angeles center for treating co-occurring disorders like anxiety, depression, trauma, ADHD, and more. So even if there are other underlying issues making addiction more difficult, you have come to the right place for complete recovery. Our residential treatment services are designed for patients who have completed detox or those who are struggling with long-term sobriety in a sober living home or outpatient facility. You can expect at least 20 hours of programming per week over the maximum 45-day treatment period.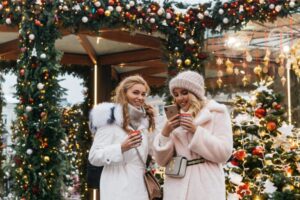 Setting Realistic Goals and Resolutions in Recovery New Year's Eve holds promise for a healthier new year. The path to health starts with a commitment
Read More »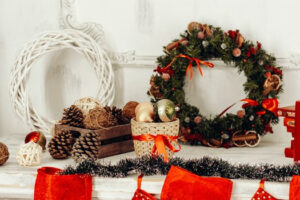 Winter Solstice And Holiday Post-traumatic Stress Disorder A chill in the air, shorter daylight hours, and time spent with family are all staples of the
Read More »
How to Find Wellness During the Holidays The dizzying obligations and responsibilities during the holidays can usher in uninvited guests: depression and stress. The list
Read More »