Dual Diagnosis Treatment in Los Angeles
Dual Diagnosis Treatment
Alta Centers Dual Diagnosis integrated treatment program aims to help people learn to maintain sobriety while managing the symptoms of their mental illness at the same time. Depending on the person, treatment may vary, as it is tailored to the individual's unique diagnoses. It is essential to treat an individual as a person and not a collection of their symptoms or disorders.
Effective Dual Diagnosis treatment will have the ability to tailor programs to a person's individual needs. These needs should be met simultaneously instead of sequentially. This allows a person to manage their symptoms without relying on alcohol or drugs, and avoidance of untreated mental health issues resulting in the urge to drink or get high. Our Dual Diagnosis Treatment program offer this parallel treatment, provide therapy depending on the mental illness,  and offer treatment in the recovery process.
Without this treatment, a person can go through a revolving-door scenario where they get treated for a substance abuse disorder but fail to get proper mental health care. Without the appropriate mental health care, they may relapse down the line when looking for an escape from the symptoms of their mental illness. This is why Dual Diagnosis can help stop this dangerous cycle by treating both issues at once.
The stigma around mental health and addiction can sometimes be challenging to overcome when trying to seek treatment. When these two issues have overlapping symptoms, it can be difficult to identify accurately, and it can lead to many people falling through the cracks. However, by providing a culture of understanding and offering simultaneous treatment for both of these issues, a person can feel more confident in getting well-rounded and professional help. Dual Diagnosis can provide individuals with a specified and integrated treatment plan for lasting healing and end the cyclical relationship between mental illness and substance abuse. This approach blends the most successful aspects of mental health care and substance abuse treatment. Here at Alta Centers, we know how important it is to treat each individual with the utmost care and tailor their treatment to their specific needs.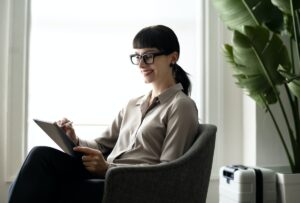 Despite popular portrayals of addiction in movies and television shows, addiction does not exist in a vacuum. Numerous factors go into the development of addiction
The Complex Connection Between Anxiety Disorders and Substance Use Most everyone experiences a natural amount of anxiety in response to stressful or dangerous situations. But
The Revolving Door of Mental Illness and Addiction: How Treating Dual Diagnosis Can Stop The Cycle Mental illness and addiction can be two issues that