Alcohol Detox Alcohol rehab, alcohol addiction treatment
Alcohol Detox It is a necessary first step to overcoming alcohol use problem. In most cases, withdrawal from certain drugs is not life-threatening, but withdrawal from alcohol a can be. In such cases, medical detox is essential and can save your life. Moreover, the medication prescribed during medical detox will ease the pain and anxiety of withdrawal. The detoxification period takes between 5 to 10 days, depending on a substance. At Alta Centers, our staff monitors an individual every 15 to 30 minutes to ensure their vitals are stable during detox to get them ready for residential care. We will help guide you throughout the detox process
What is Alcohol Detoxification
Alcohol detoxification is the process your body undergoes as it works to eliminate all traces of alcohol from your system. The detox process helps ensure that you are physically stable and that your body is free from alcohol before starting therapy to overcome addiction. Typically, alcohol detox is the first step in many alcohol addiction treatment programs, as it is impossible to fully immerse yourself in the treatment process while still under the influence of substances.
Alcohol Detox Symptoms And Side Effects
Each person who enters treatment for addiction will have a different experience. Similarly, everyone who undergoes alcohol withdrawal to detox from alcohol will experience various symptoms; however, some symptoms are shared among all individuals.
These include minor withdrawal symptoms such as fatigue, headaches, anxiety, irritability, and sweating. Other, more severe alcohol withdrawal symptoms people may experience to varying severity include heart palpitations, elevated blood pressure, nausea and vomiting, and tremors.
Medication Assisted Treatment (MAT)
Alta Centers Alcohol Detox program utilize Medication-assisted treatment or MAT, is used to describe using specific medications, combined with substance abuse counseling and therapy, to offer a holistic (whole-person) approach to addiction treatment.
Alcohol Detox at Alta Centers
Alta Centers is a drug and alcohol detox program that encompasses the comfort and luxury of a beautiful modern home in the secluded  Hollywood Hills  Los Angeles  California,  while also focusing on the physical withdrawal symptoms and engaging with those in the detox process to encourage them towards the next step of the treatment process. Alta's program is focused on individuality so that each client gets the care they require, and their needs met during this difficult detox process.
Our staff has been trained with experience, knowledge, and education on the detox process and focus on what matters most, putting someone back into control of their life and educating them on the process of recovery while making sure they are healthy and happy during the process. We know drug and alcohol detox is often times scary and seldom do people want to come into drug and alcohol treatment. As a leading provider within Los Angeles, we are here to help you get sober and help you decide to change your life. It is okay to be scared and fearful about the detox process, but we know how to properly handle and achieve full detoxification for residents within Los Angeles and throughout California.
If you or your loved one is struggling with substance abuse and dependence, contact our staff for an assessment on withdrawal potential and reach out for help. We're here to help.
Contact us today to learn more about our Alcohol Detox treatment and our various other services at (888) 202-2583.
Alcohol Detox in Los Angeles California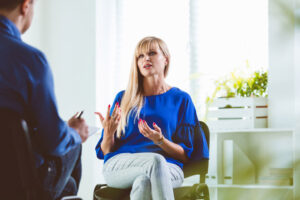 How Long Does Heroin Stay In Your System? How long does heroin stay in your system? Read on to discover the half-life of heroin and
How Long Does Alcohol Stay in Your System? Some may ask, 'how long does alcohol stay in your system?' The time it takes alcohol to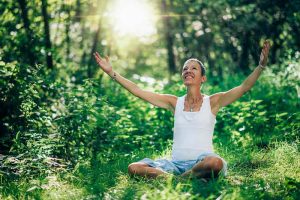 Substance Addiction: Learning to Give Up Control Control gives off the illusion of having a life that's perfectly put together. Some use control to hide
What is an Intervention? In a situation involving substance use disorder, planning an intervention may be the best, and safest, option to help someone who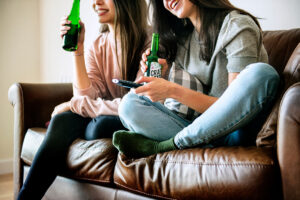 What Are the Signs and Symptoms of Alcohol Addiction? Alcohol addiction is a common problem worldwide and can affect anyone irrespective of age or gender.
What Is Drug Withdrawal Detox? Read on to learn about what drug withdrawal is, along with how it works and why it's important to detox