What is 12 Step Integration Program?
How can the 12 step program help with addiction and recovery? Read on to learn more about the 12 steps, twelve traditions, and alternatives.
What is the 12-Step Process of Recovery from Addiction?
Most people have heard of a 12 step program. These 12 step programs are mutual aid organizations that aim to help people recover from drug and alcohol addiction, as well as behavioral addictions and compulsions, by following twelve distinct steps. The first 12 step program was created in the 1930s by two former alcoholics, Bill Wilson and Robert Smith, who founded Alcoholics Anonymous based on 12 steps. Since the inception of AA, 12 step programs have helped people worldwide recover from addiction and reach long lasting sobriety.
When it comes to how long the 12 step recovery process takes, it varies from person to person. Many newcomers to AA meetings and other 12 step programs are encouraged to attend 90 meetings in 90 days—and for some, this may sound like too many meetings. However, attending a daily meeting can help an individual stay committed and focused on recovery.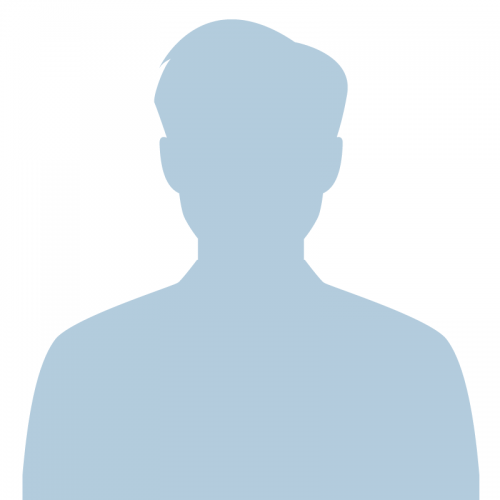 What Are the Alcoholics Anonymous 12 Steps?
If you're not familiar with the Alcoholics Anonymous Steps, they are the guidelines and steps to take to stop drinking alcohol or using other substances. They are, in order:1
1. Admit Powerlessness
The first step in the 12 step program is essential, and it's admitting to yourself and/or others that you are powerless over your addiction to a substance.
2. Find Hope
The second step is to believe that a higher power can help you through the 12 step recovery.
3. Surrender
You must decide to put your recovery in the hands of a higher power, realizing that you cannot recover on your own but that you can with the help of a higher power.
4. Take Inventory
This step in the 12 step process involves taking a long, hard look at yourself and acknowledging how you have affected yourself and the people around you.
5. Share Inventory
You can then grow by admitting your wrongs to a higher power and another person.
6. Become Ready
At this point, you are to accept your faults and wrongdoings so that you are ready to let them go by turning them over to a higher power.
7. Ask God
You must ask a higher power to remove your faults and shortcomings in this step
8. List Amends
In this part of the 12 step model, you are to list the people you harmed and become willing to make amends with them.
9. Make Amends
You then reach out to the people you wronged to make amends and improve relationships.
10. Continue Inventory
You continue to look at areas of yourself that could use improvement or healing.
11. Pray and Meditate
Through prayer and meditation, you can facilitate contact with a higher power to understand how to carry out the will of the higher power.
12. Help Others
The last step of the 12 step program is to carry your knowledge and understanding with you and help others utilize the 12 step process if they need it.
What Are the Twelve Traditions?
The Twelve Traditions could be considered the 12 step program rules. The 12 traditions rules govern the way members interact with other members, the public, and society. The 12 traditions keep the 12 step program for addiction grounded and acts as a manual for the organization. The traditions address themes like:2
Unity
Leadership
Eligibility
Autonomy
Carrying the message
Outside enterprises
Self-supporting
Free support
Organization
Outside opinions
Public relations
Anonymity
By providing a manual or guidelines on how the 12 step program should operate, the 12 traditions keep the primary purpose of the fellowship alive.
Different Types of 12 Step Meetings
Many people think of Alcoholics Anonymous 12 Steps when they think about 12 step programs, but there are a wide variety of 12 step programs for different types of substance and behavioral addictions.
While the 12 steps of AA are one of the most common, other 12 step groups include:
Narcotics Anonymous 12 Steps
Heroin Anonymous
Pills Anonymous
Crystal Meth Anonymous
Gamblers Anonymous
Sex Addicts Anonymous
Cocaine Anonymous
No matter which issues you may be dealing with, the AA 12 Step principles will remain the backbone of your meetings and recovery.
The Benefits of 12 Step Programs
The 12 steps of AA have been proven to be an effective treatment option for many people, and the 12 step rehab success rate is high.3 Going through the steps can help you recover from addiction, but the 12 step process can also help you learn more about yourself, your values, and your spirituality.
The 12 steps can also help you connect to those around you. You will likely create deep bonds with your sponsor or the people you see regularly in your 12 step meetings, and you will also be given the tools you need to mend and strengthen your relationships with friends and family.3
Life Reflection
Going through recovery via the 12 step model also allows you to look at your life—your actions, choices, and goals for the future. You can restart and ask yourself, "Who do I want to be?" The program gives you the tools to become stable and responsible enough to become that person you want to be.
To find a 12 step program online or in person, go online and search "12 step meetings near me" or "12 step rehab program." You should be able to find a 12 step meeting in your area as well as a 12 step program online. You may also be able to find a list of 12 step programs other than AA or NA if you are looking for a secular 12 step program.
Do You Have to be Religious in Order to Follow the Twelve Steps?
It's no secret that the 12 Step program is a faith-based program. Because of this, many people may wonder if the 12 steps of recovery would work for them if they aren't religious. Recent research has shown that the 12 Steps of recovery can work for anyone because it works for each person in different ways.4
Spiritual Awakening
For some people, the spiritual awakening that can happen in a 12 step program is the catalyst and reason behind recovery. But for others, the social component and finding a sense of community in and out of meetings facilitates sobriety. Whether the 12 Steps for NA or the Alcoholics Anonymous steps, each person finds something different in the program to assist their recovery.
With that said, being religious or spiritual may make it easier to follow certain 12 step program steps, but ultimately, you do not have to be religious to participate in a 12 step rehab program and can still benefit from the 12-step process of recovery from addiction.
What Are Some Alternatives to a 12 Step Program?
If you feel like the 12 Steps of recovery method may not be for you, there are many other options that could be good fits. Some of these options include:
Self-Management and Recovery Training (SMART Recovery)
Like the 12 steps of AA or the 12 Steps of NA, SMART Recovery encourages recovery from substance or behavioral addictions by offering practical tools and social support to help you become empowered and self-reliant..
Secular Organizations for Sobriety (SOS)
A non-religious alternative to the 12 Step program for addiction, SOS welcomes anyone and everyone who is seeking sobriety to join their group, where religion and spirituality are to be kept private and separate from recovery and meetings.
Moderation Management
This group acts as an alternative to 12 step groups in that it is for people who are not interested in stopping drinking entirely but limiting or moderating the amount they drink. This is not necessarily an ideal program for alcoholics with a severe drinking problem but is a good group for prevention and learning moderation.
Women for Sobriety
This program offers an all-women, secular alternative to the 12 Steps of AA. It provides affirming, empowering support that focuses on the specific challenges of being both a woman and a person with substance use issues.
Other Alternatives
Other alternative programs like 12 step support groups for alcoholics or people with other substance use disorders include:
LifeRing Secular Recovery
Refuge Recovery
The Wellbriety Movement
Find 12 Step Programs at Alta Centers
Recovering from substance abuse can be challenging, but it can also be deeply rewarding mentally, emotionally, and spiritually. Whether you're looking for detox or alcohol recovery programs, the compassionate and highly-trained staff at Alta Centers will guide you through the steps to cure addiction and support your recovery.
Resources
Questions About Treatment?
Our knowledgeable team is ready to discuss your situation and options. Your call is confidential with no obligation required.